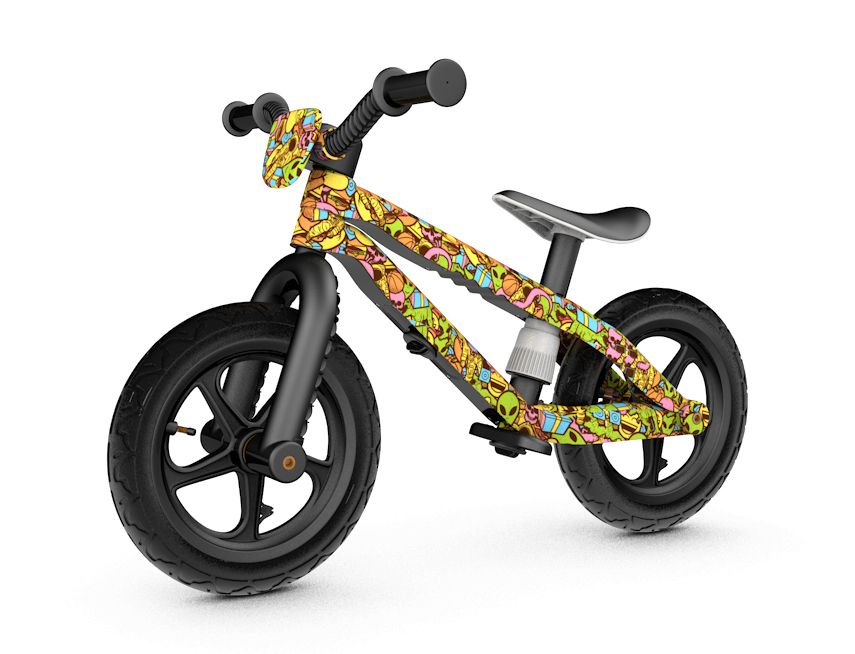 BMXie FAD edition
---
Probably the coolest balance bike in the world
---
Color: FAD #3 - Musketon

---
30-day money-back guarantee
The BMXie balance bike doesn't compromise : a real BMX-styled bicycle frame, oversized tubing but extremely lightweight. Superduper cool design, adjustable seat without tools and a removable footrest. Need anything more ? Maybe a detachable front number plate with various stickers ? Got it ! This is probably the coolest balance bike in the world !
This special FAD limited edition BMXie features the artwork of upcoming Belgian artist MUSKETON. MUSKETON is the creative alter ego of Bert Dries, an illustrator from Belgium. He started out as an illustrator 5 years ago and ever since that moment tried to expand his knowledge. Musketon's style is loved from ages 0 to 80. Everyone can find an element in his work that seems to be enjoyable.
What is this FAD program? FAD stands for Fabulously Artistic Designs. At Chillafish we think we need more peacekeepers for the sake of our future generations. That's why we invite artists from around the world with a positive and inspiring message about art and life to present their art or message on our product and its packaging.
Find out more at www.chillafishfad.com.