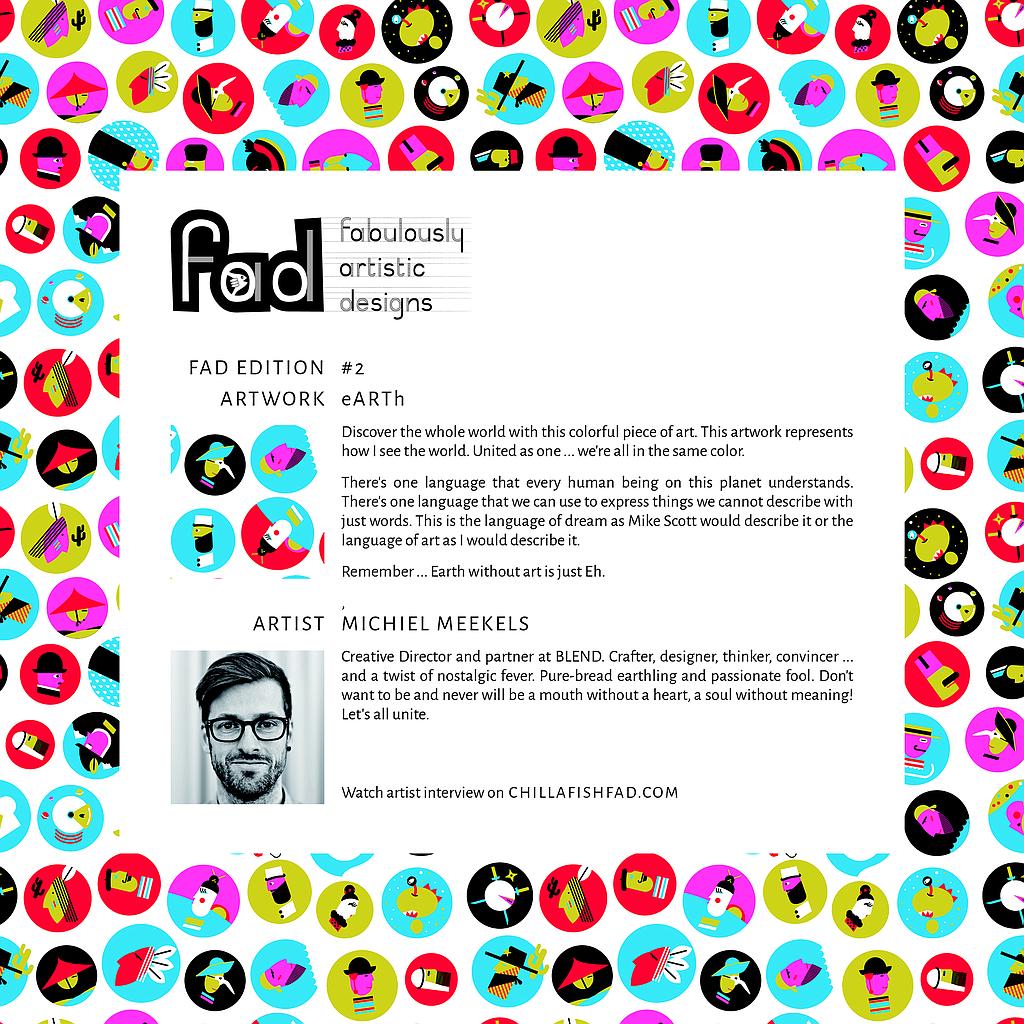 Bunzi FAD edition
---
Fabulously Artistic Design
---
30-day money-back guarantee
The Bunzi gradual balance bike is a unique 2-in-1 balance bike that can be switched between 3-wheel mode and 2-wheel mode in just a few seconds. Start off in 3-wheel mode from as early as 1 year and switch to 2-wheel mode only when your child is ready. Switch back and forth as many times as you want. This nice little bunny is sure to become the preferred bike buddy of your kids.
These special FAD limited editions Bunzis come in two variants. 
 eARTh - Earth without art is just 'eh'
design by artist Michiel Meekels
Discover the whole world with this colorful piece of art. This artwork represents how Michiel sees the world. United as one ... we're all in the same color.
Dream into Space (Artists of Tomorrow)
artwork made by Ren Otsuwa, 6 year old
Ren dreams of travelling into space one day. For Chillafish he drew his wish into a colorful artwork, which was the winner of our Artists of Tomorrow contest. His artwork is now printed on a Chillafish bunzi.
What is the FAD program? FAD stands for Fabulously Artistic Designs. At Chillafish we think we need more peacekeepers for the sake of our future generations. That's why we invite artists from around the world with a positive and inspiring message about art and life to present their art or message on our product and its packaging.
Find out more at www.chillafishfad.com.