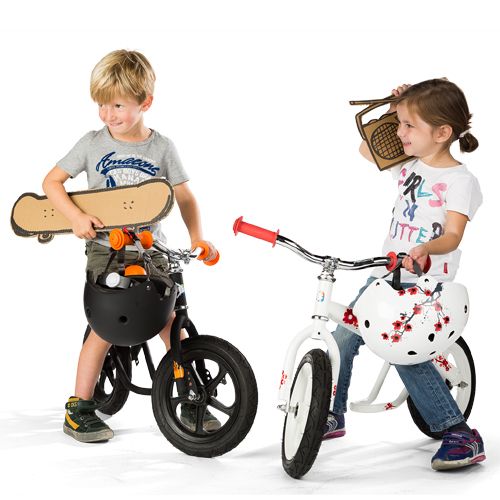 Jack & Josie
---
Retro-style and clean looking balance bike with floating footrest and custom Chillafish wheels.

---
30-day money-back guarantee
What a cool ride for your youngest. Push of little guy, and weeeeeeeeee..........off you go !! Your first balance experience on a funky cool dude ride. Once you get the hang of it, push off and roll with your feet on the footrest. Isn't that so much fun ? This foot to floor ride-on triggers your little one, find his or her balance and steer at the same time. A challenge ? Definitely, but a challenge wrapped in a beautiful design of white & flowers for the cuties and black & flames for the toughies. Try it and you will soon find out that your little one does not mind challenges.